Upland have many musical activities, with everything from wind orchestra to women's choir. Our orchestra is called Wijkmanska Blecket. They rehearse in the grand hall on Wednesdays between 19 – 22. The orchestra also hosts beginners rehearsals on Mondays for those who wishes to learn how to play a new instrument.
The women's choir rehearse on Tuesdays. To read more about our orchestra and choir you can go to our page about our associations.
Apart from these activities, we also have activities for people that just wants to dance or listen to music. For example, we usually have clubs with different themes. We also have the Jazz bar, to which you can go and enjoy live jazz music.
If you want to start up a new activity or have suggestions on things we could try, you are very welcome to do so! If you would like to start a mixed choir or a string quartet? Contact our 1Q at [email protected] and we will see what we can do!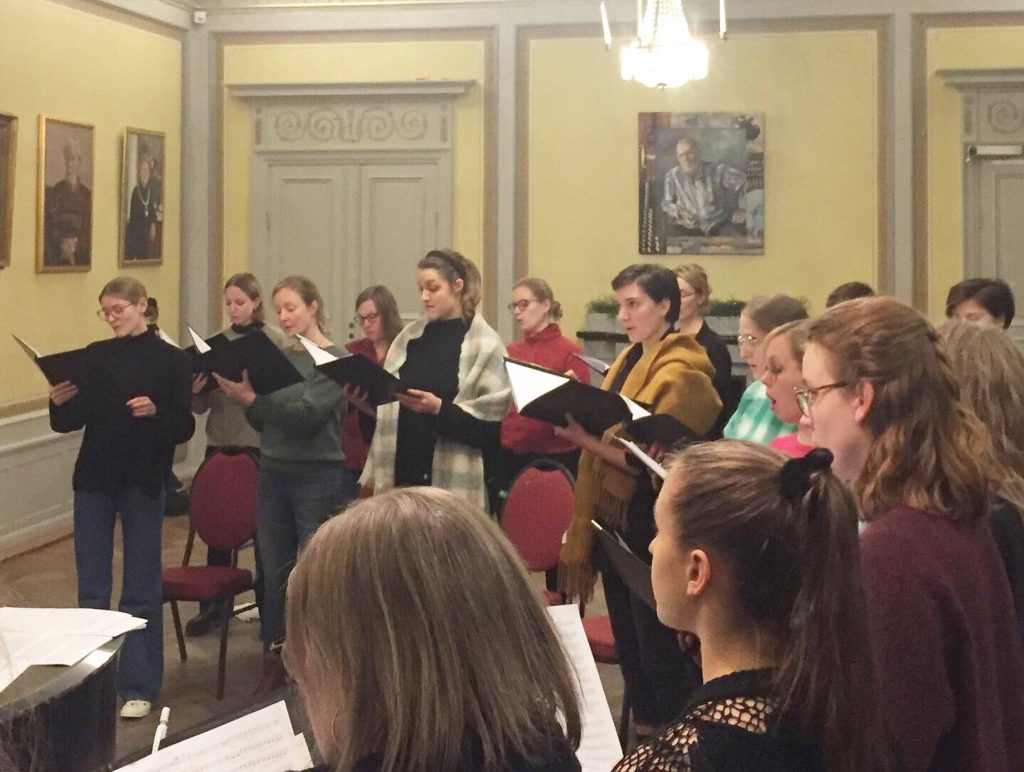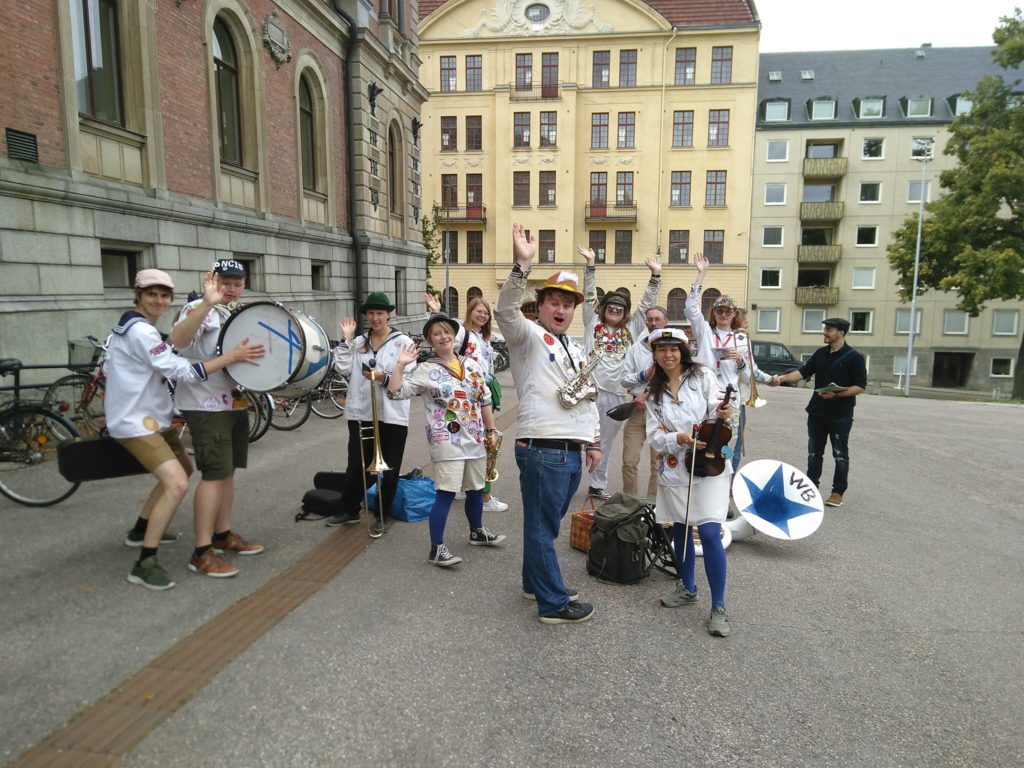 Discordia during rehearsal in the grand hall of the Nation and Wijkmanska Blecket out on adventures in front of the university building.